Did You Know There Are Car Insurance Discounts?
We understand auto insurance can be expensive. That's why we are letting you know about these car insurance discounts available for Texas drivers! Ask your local independent insurance agent about auto discounts you may be eligible to receive.
Auto Discounts Available in Texas
Defensive Driving Discount

 – Drivers age 50 and older can complete an approved 

defensive driving course

 to save money on their car insurance. Defensive driving courses are about $25 in Texas and take a minimum of 6 hours to complete. These courses train you to recognize road hazards and how to react in time to prevent accidents. Once completed, the driver can save anywhere from 5% to 10% on their car insurance.

Good Driver Discount

 – Texas drivers with a clean driving record with no claims history can save on their insurance. When you help lower an insurance company's risk, they pass their savings on to you. A Texas driver can save anywhere from 10% to 30% on car insurance with a clean driving record.

Good Student Discount

– Who said good grades are just for school?! High-school and college student drivers may be eligible for this discount if they maintain a "B" average or higher. All you need is a copy of your report card or transcript to give to your independent insurance agent. Good Students may save 5% to 20% on their auto insurance until age 25.

Billing & Payments Discount

 – Discounts are available to Texas drivers for paying the policy in full, setting the policy up on automatic payments, or going paperless. This discount can save drivers anywhere from 2% to 25% on their car insurance.

Policy Bundling Discount

 – Get the multi-car discount when you insure two or more cars with the same carrier. You can also save by having different policy types (like home and auto) with the same carrier. The policy bundle discount can save you anywhere from 1% to 12% on your insurance.

Safety Features Discount

 – Having a car that includes safety features may help lower your auto insurance premium. These safety features include airbags, anti-lock breaks, daytime running lights, and other safety add-ons. With safety features, you can save 2% to 30% on your car insurance.

Anti-Theft Systems Discount

 – Having anti-theft systems or features can make your comprehensive coverage more affordable. These systems and features include car alarms,

 LoJack

 app, and 

steering wheel locks

. This discount results in savings from 5% to 25%.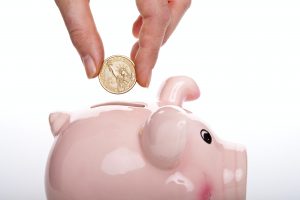 Other Ways to Save on Car Insurance
Customer Loyalty

– Insurance rates increase every year, just like everything else. You may be tempted to shop your insurance around each year, but unless it is absolutely necessary, try to not. It is best to shop your auto insurance around every 3 to 5 years. Why? Carriers rate you on the length of time you were with your previous carrier. Therefore, if you switch carriers each year, they may give you a higher rating. Renewal discounts are typically shown around the 3rd or 5th renewal and could save you up to 10% on your auto insurance.

Continuously Insured

 – It is so important to be continuously insured. Not only would you not be covered if an accident occurred, but you could also be held liable for the accident if you are at fault, and could be sued by the other party involved. Being continuously insured, with no lapse, shows the insurance company that you are responsible! You can potentially save anywhere from 5% to 25% for being insured for 6 months or more.
Here at Patterson Insurance Agency we are committed to providing you with the highest level of protection at the most affordable price. Give our Carthage team a call at (903)693-3831 or our Seven Points team at (903)432-2436 for a free quote and to see what discounts you may be eligible to receive, or fill out our quote form here!