 Enjoy one of the biggest moments of your life and get wedding insurance
with Patterson Insurance
What coverage do you need?
Relax & Protect Your Big Day With These Coverages

Special Attire & Jewelry Coverage
You can receive repair or replacement cost if the honoree's wedding bands, gown, or tuxedo are lost or damaged.

Lost Deposits
Get reimbursed for your deposits if a vendor goes out of business, declares bankruptcy before your wedding day, or simply fails to show up.

Damaged Photographs
We can help cover the costs of retaking your photos if your photographer's film or data storage is lost or damaged.

Severe Weather
If severe weather (such as a hurricane) forces you to postpone your wedding, we can provide reimbursement for non-recoverable expenses. 

Event Cancellation / Postponement
We can provide reimbursement for non-recoverable expenses if the wedding needs to be canceled or postponed due to a sudden illness or unexpected military deployment of the honorees or immediate family.

Venue Required Insurance
As an additional option to your policy, you can add liability coverage to protect yourself in case a guest is injured or causes damage to property.
Liability Insurance For Wedding Venues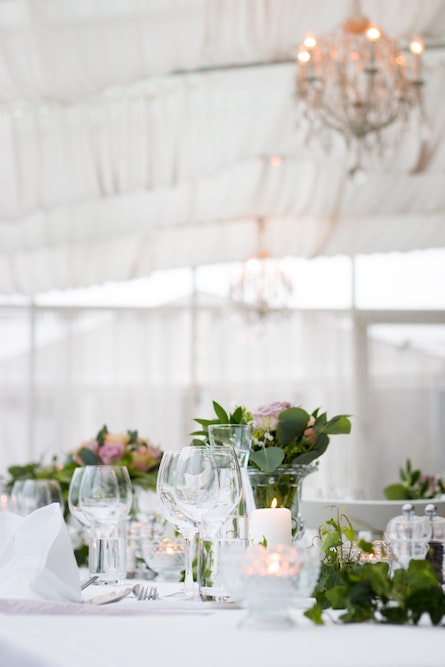 Most wedding venues in Texas will require you to purchase liability insurance to protect you and your guests in the event someone is injured or causes property damage.
The last thing you want is to be notified on your honeymoon that you're being sued. Let us at Patterson Insurance help you relax and ensure protection for you and your guests at a low cost.
$1,000,000 Liability Coverage for ONLY $118!
Click the button below to apply, purchase, and instantly receive your Wedding Liability policy. It only takes a few minutes!